Teams and Walkers
Select a Team:
Sample Event


Join us on sample date
Why We Walk
People ask us why we Walk.
We Walk because genocide is not is not a thing of the past. South Sudan, the world's newest country, is in imminent danger of also becoming the world's newest genocide.
We Walk to show our elected officials that there are thousands of people who care about genocide and mass atrocities and we want our government to take action.
We Walk to raise funds to support our mission to fight genocide and mass atrocities, and provide relief to survivors.
Most of all,
we walk for people,
people who we will likely never meet, people like us. They have families, hopes and dreams. They are struggling to feed themselves, raise children, and find jobs to support themselves. Unlike most of us, many have survived attempts on their lives, killings of family members, loss of homes, lack of food and worse.
People like these: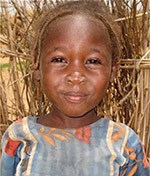 Leila
Beautiful Leila lives in refugee camp Gaga, in Eastern Chad. She and thousands of other children continue living inside the camps, not knowing any other way. They survive off of the humanitarian aid that reaches them but even now that is at risk. Sometimes it is reduced, and at other times it doesn't reach them at all. They are counting on you to help.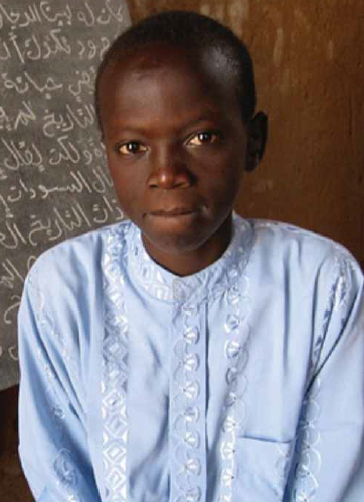 Rahma
Rahma is a spirited, charismatic young man. Back in Darfur, he played soccer and volleyball with the other boys. His entire village was destroyed by the Janjaweed, a militia paid and armed by the Sudanese Government. Rahma loves to go to school. When he grows up, Rahma wants to be President of Sudan. When he becomes President, he wants people to live peacefully in their villages.
These stories are two of many. THIS IS WHY WE WALK.
We Walk because we cannot remain silent.
We Walk so that the world does not forget that there are people who have been driven from their homes, fleeing for their lives and to escape the scourge of genocide.
We Walk for fathers whose children have been abducted and turned into child soldiers in Congo and mothers whose children's lives have been made miserable by lack of food and water in refugee camps in Chad.
We Walk to educate our communities and to advocate for better lives for families touched by genocide and mass atrocities.
We Walk to raise funds to help support our life-changing projects in Sudan, Congo and Chad.
We Walk because we can and because we must. Now, more than ever.
Please join us!